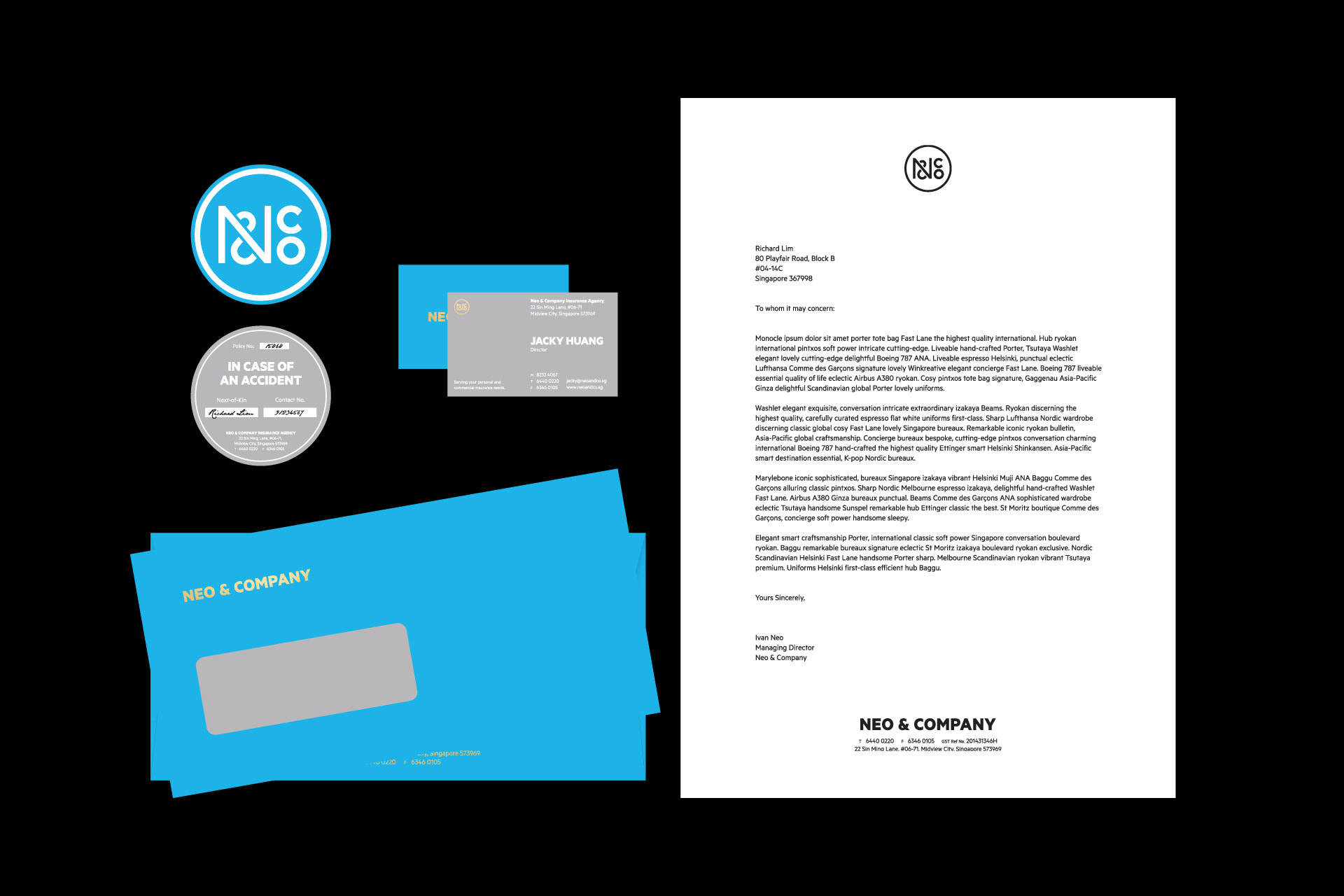 Neo & Company specializes in general insurance providing coverage for personal and commercial needs, helping them understand and protect them from various risks, giving them a safety net to move forward with their life and businesses with a peace of mind.

A simple, single weight monogram was designed akin to an official seal, establishing a sense of professionalism, responsibility, trust, and credibility.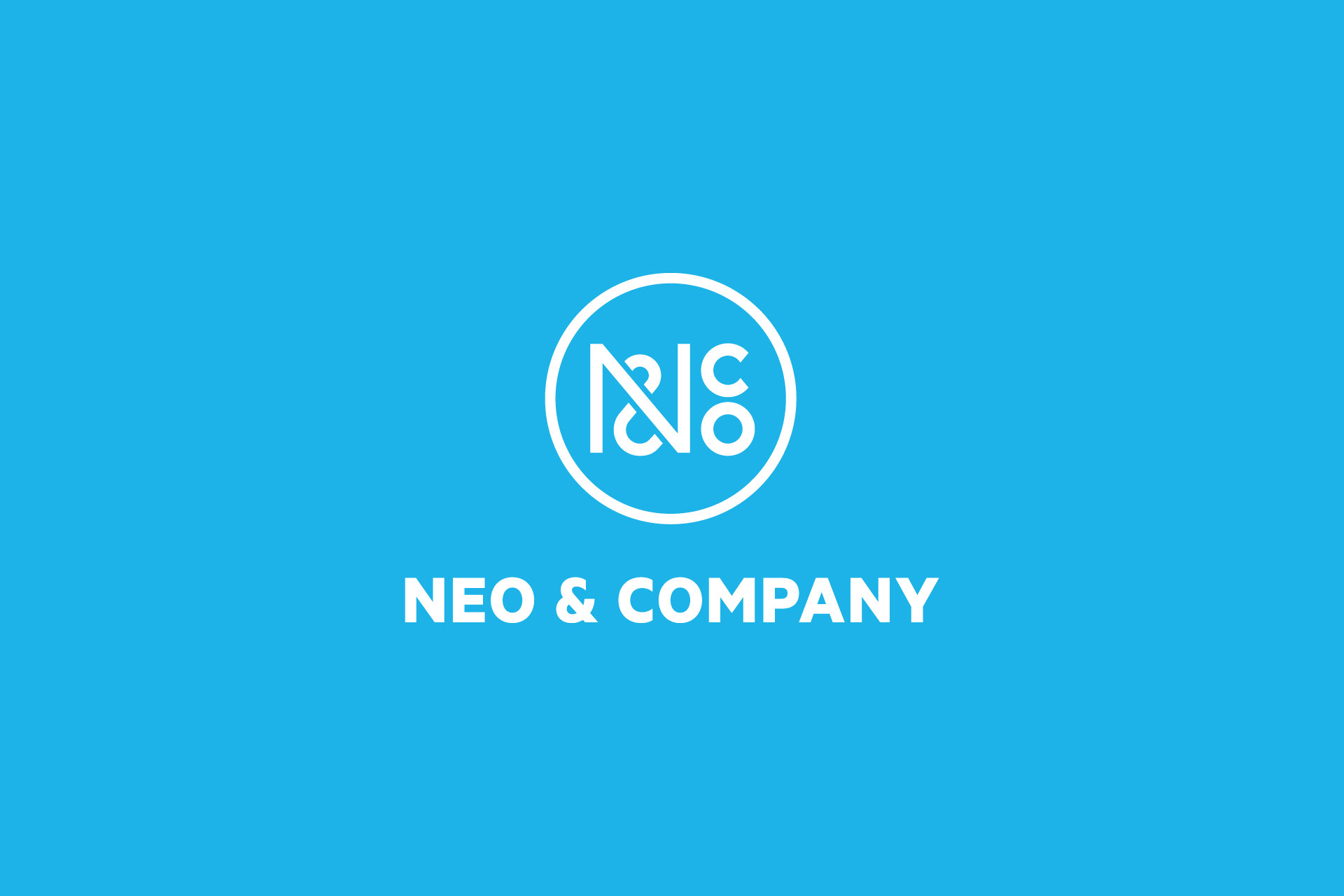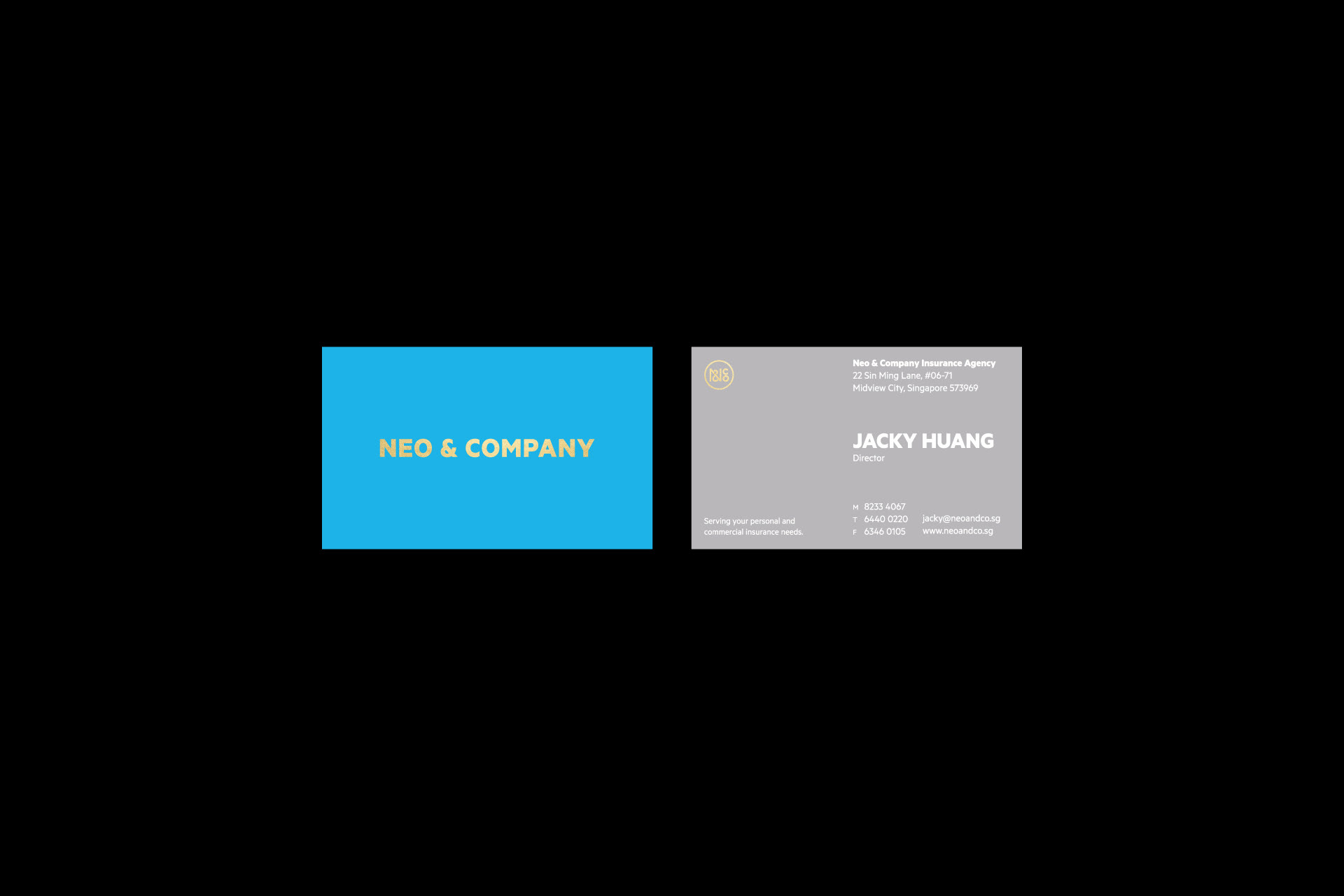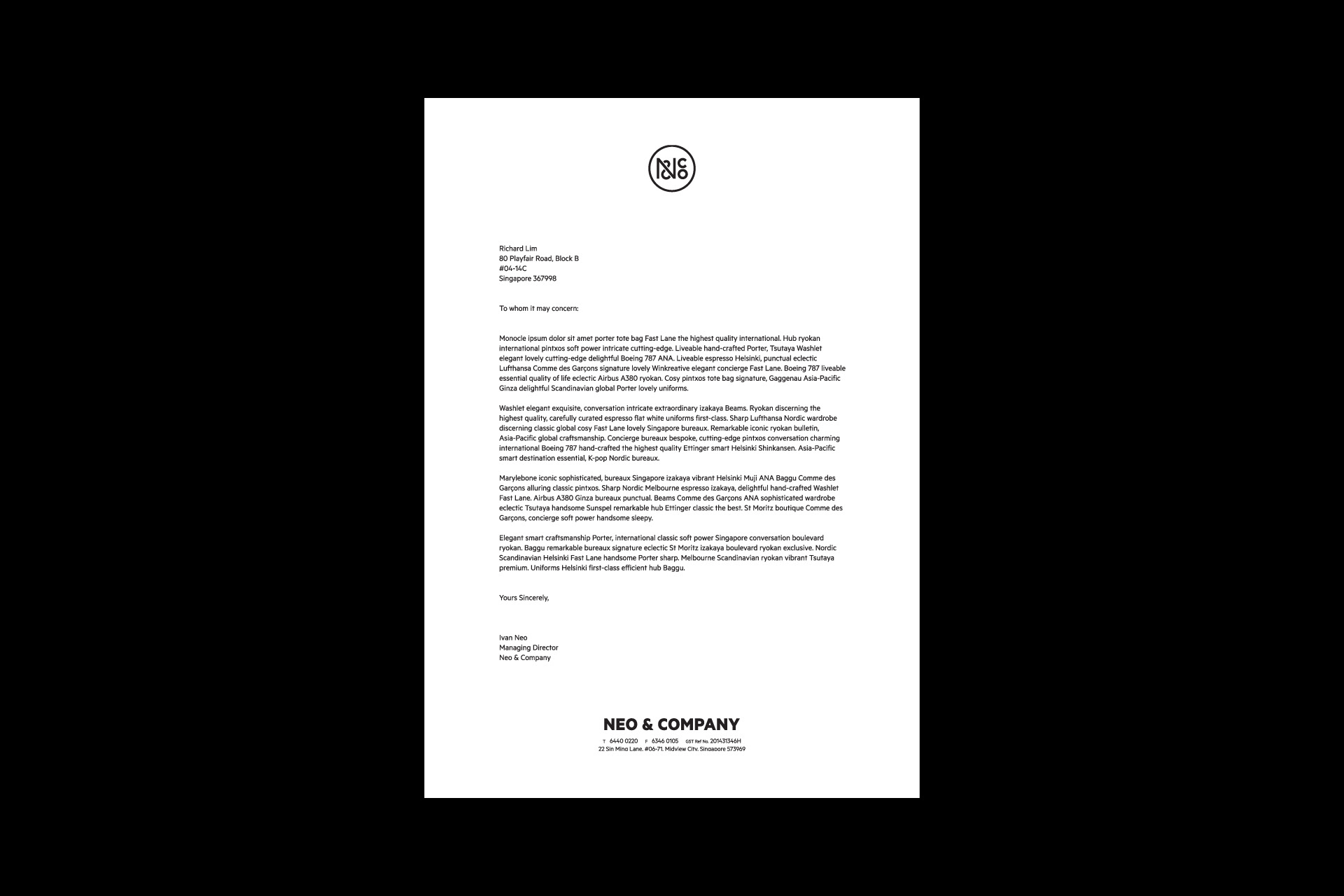 Car Windscreen Decal Stickers
Car windscreen decal stickers are designed for NCO policy holders to place on their windscreens. In case of a car accident, the sticker serves as an identification of the policy holder.