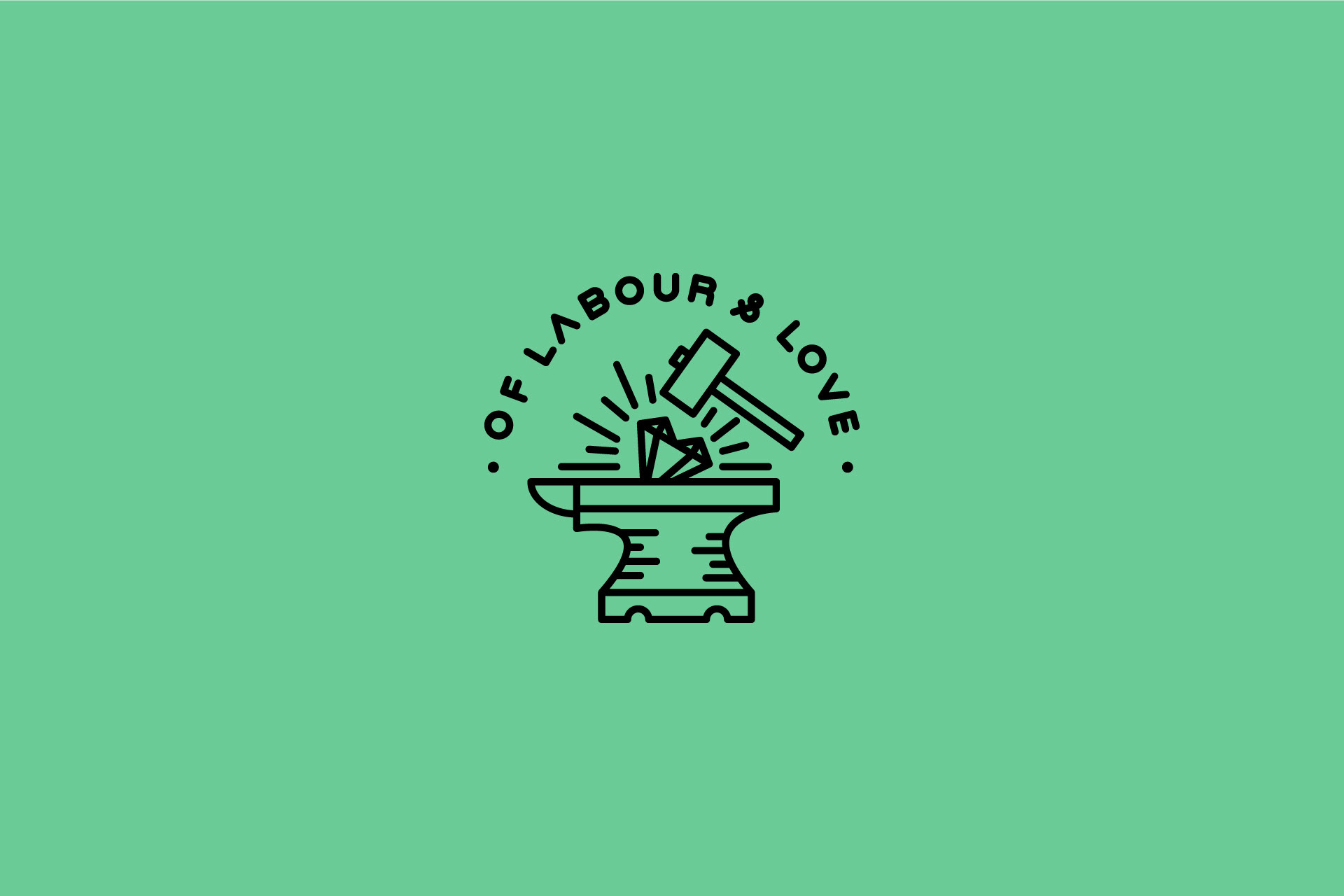 Of Labour & Love is a creative lab focusing on experiments and investigations towards everyday living through design. The atelier creates handmade products in limited quantity and also sells vintage finds periodically from their travels.
We first designed the logo mark based on the anvil and hammer — one of the most basic forms of tools. The heart shaped diamond further emphasizes the client's products being purely handmade and crafted to become as good as the worth of a diamond.

We carried on the key touch point of craft throughout the whole branding exercise, creating a custom logotype and sewed a handmade apron for the client.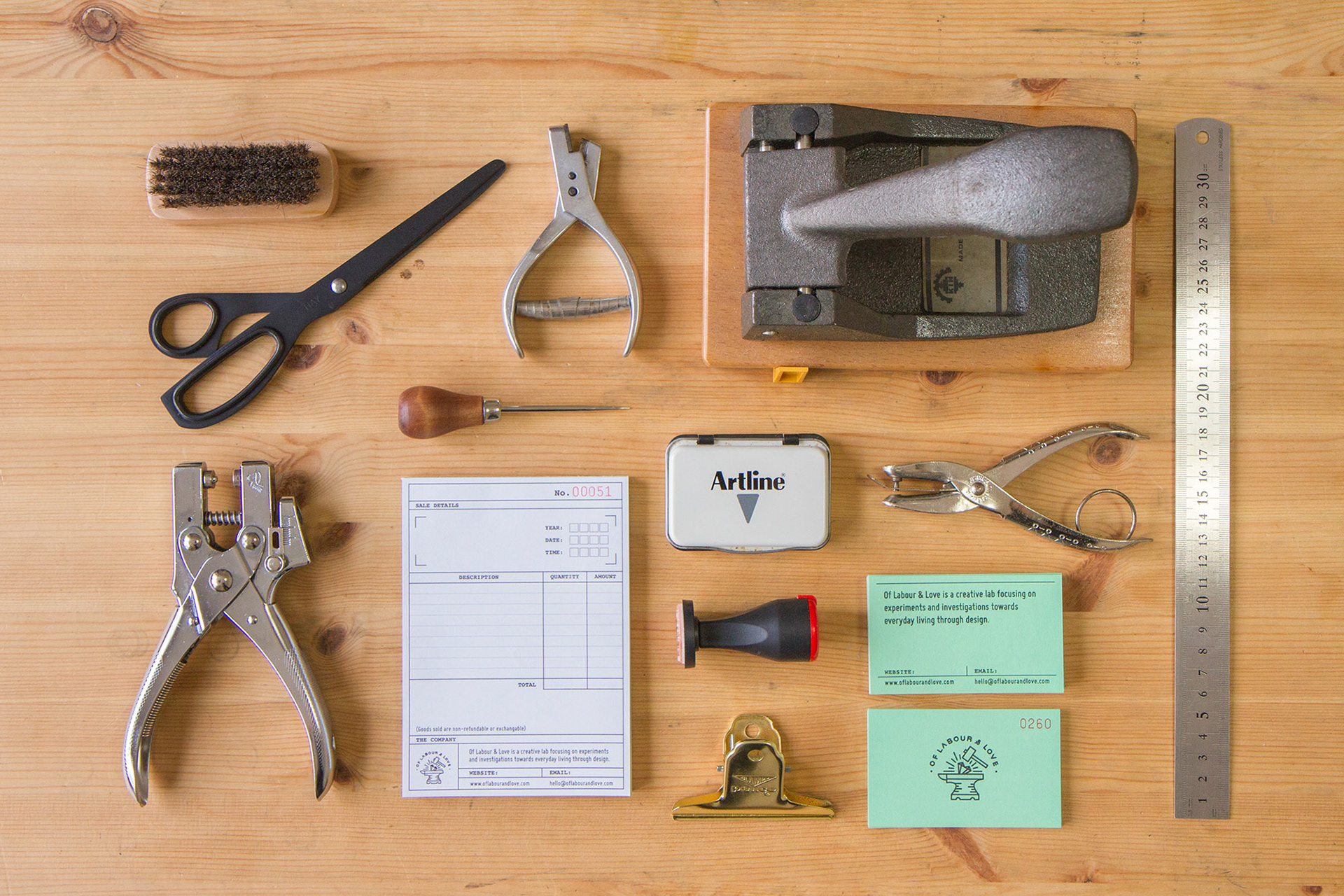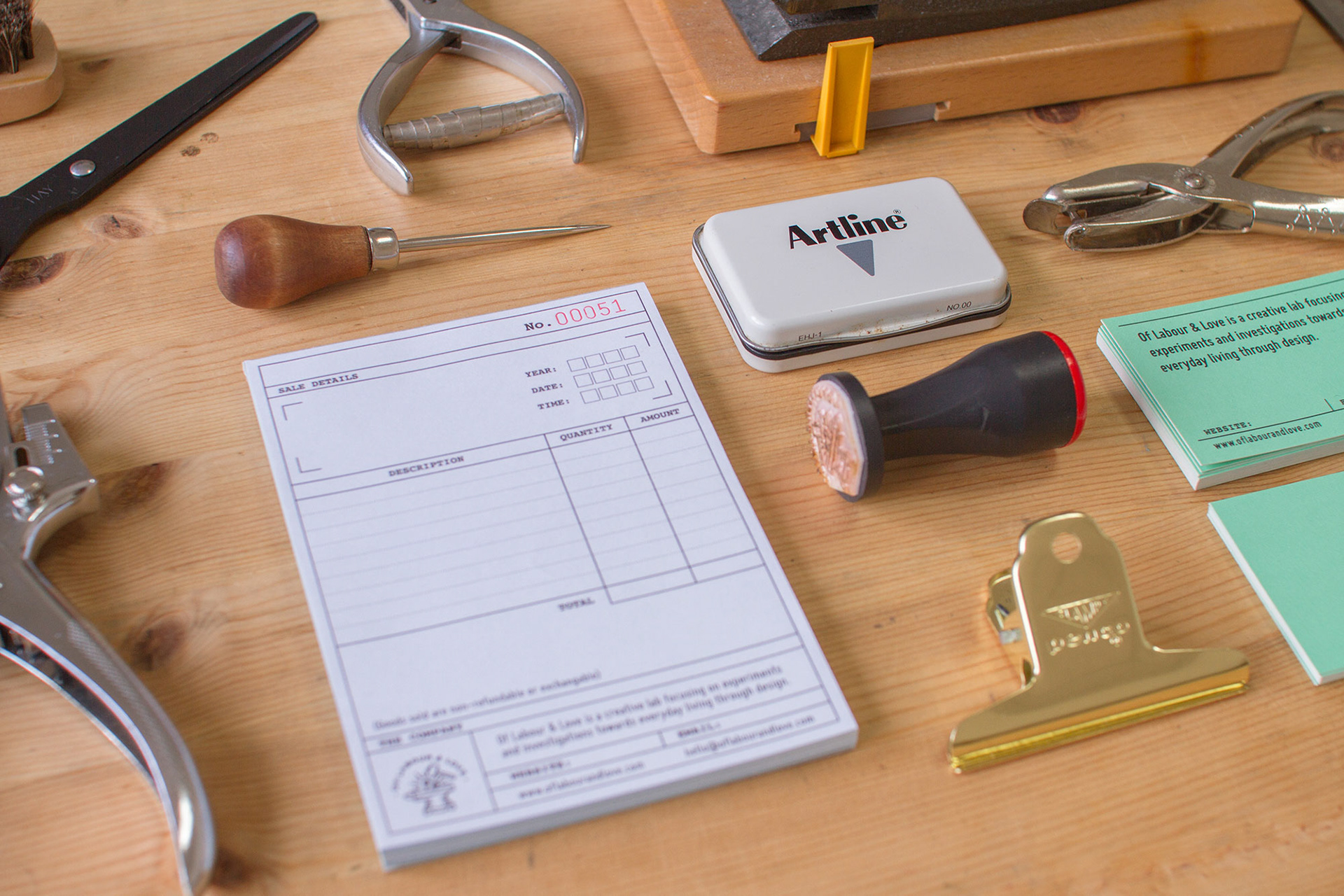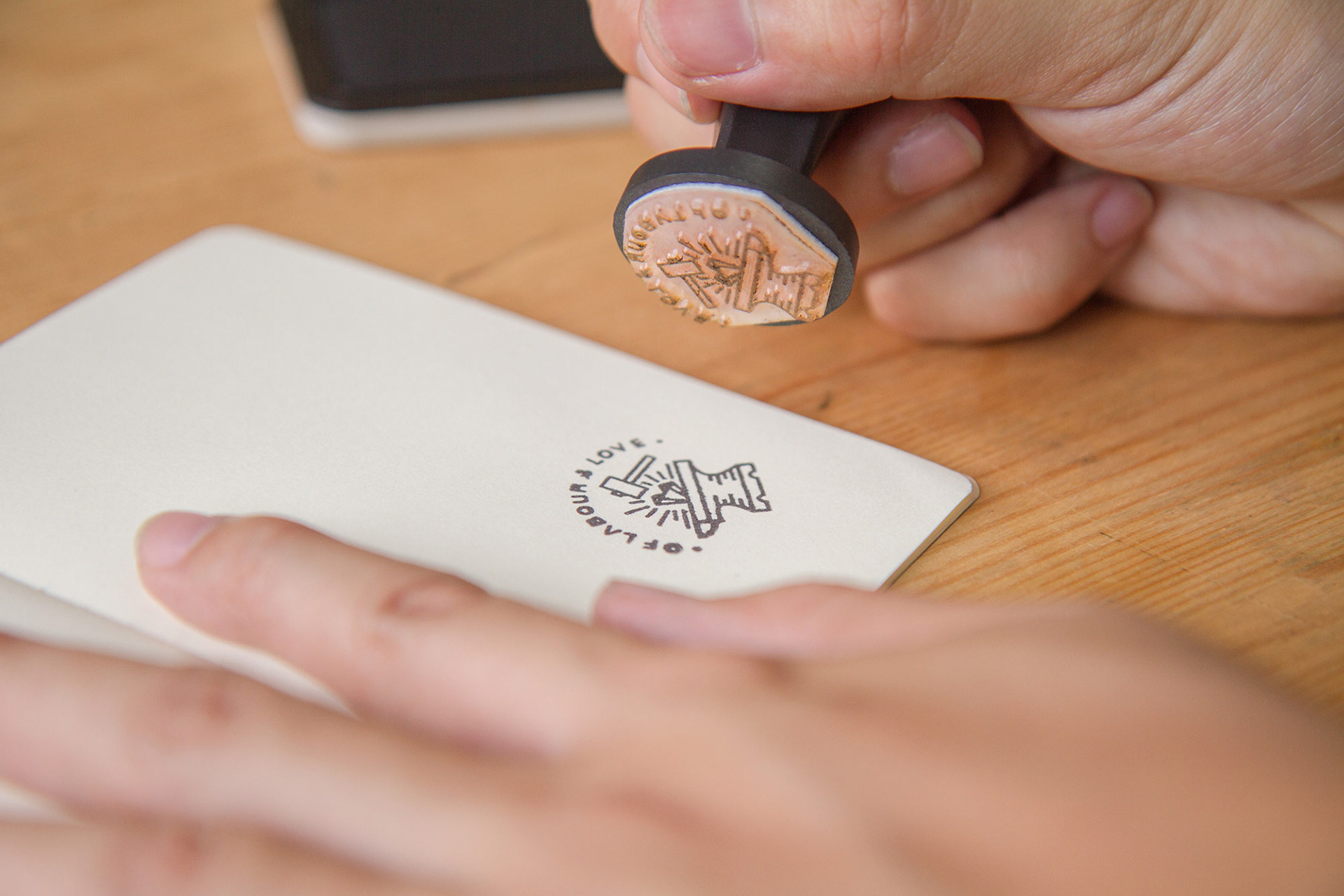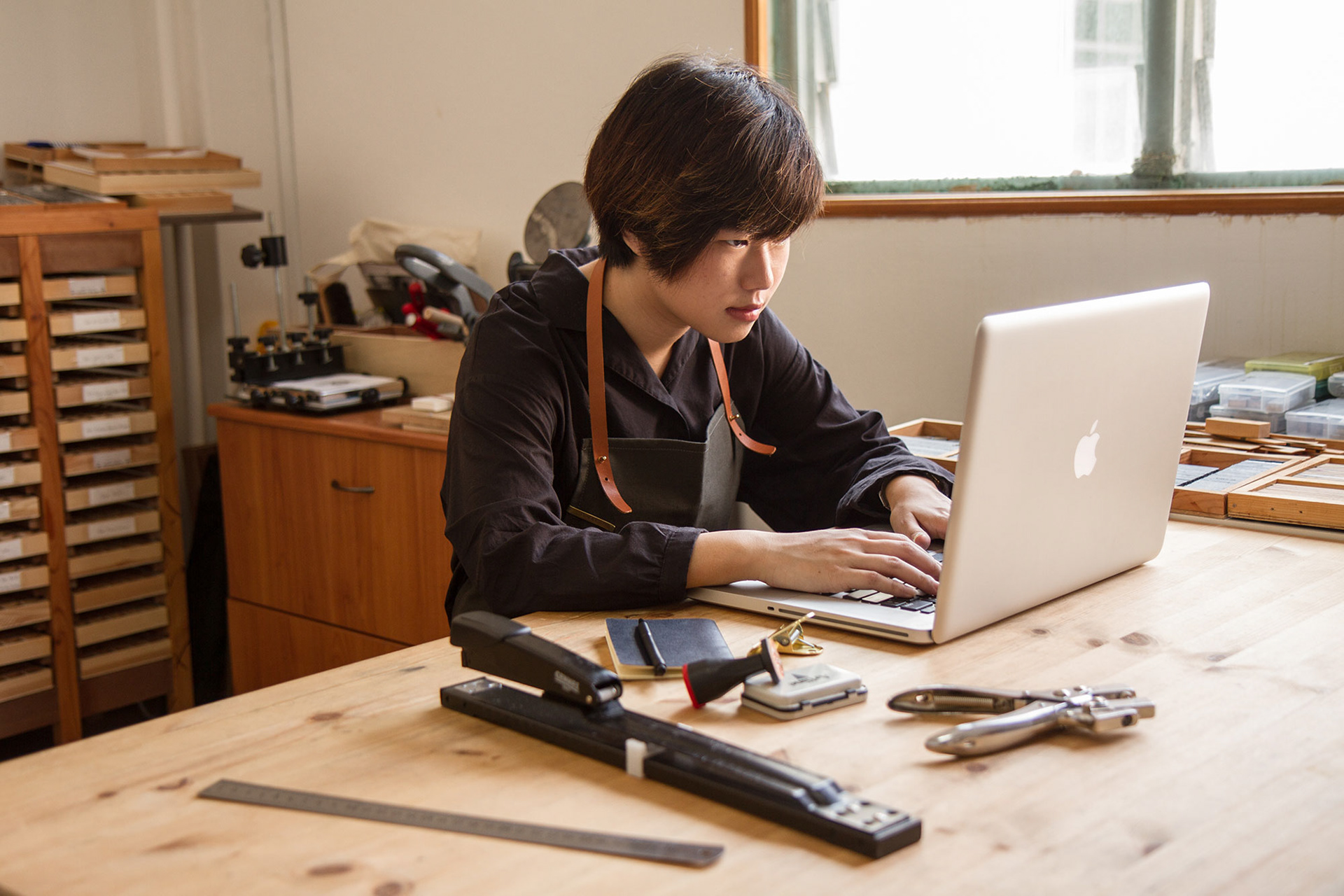 Handmade Apron
The apron was designed and handmade specially for the client. Large pockets were designed to allow easy storage and access to basic tools. Leather straps were used to give additional strength and durability to the apron.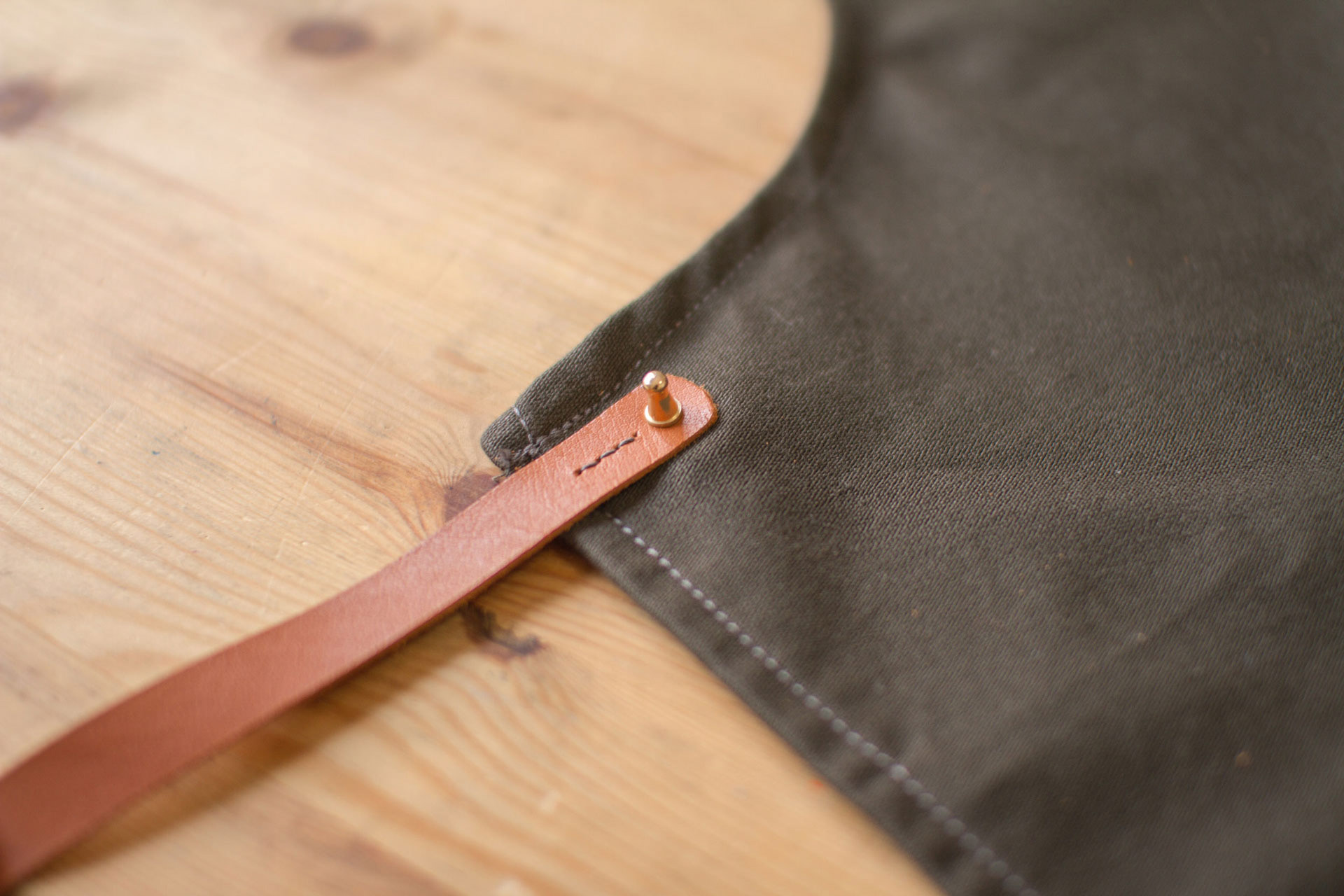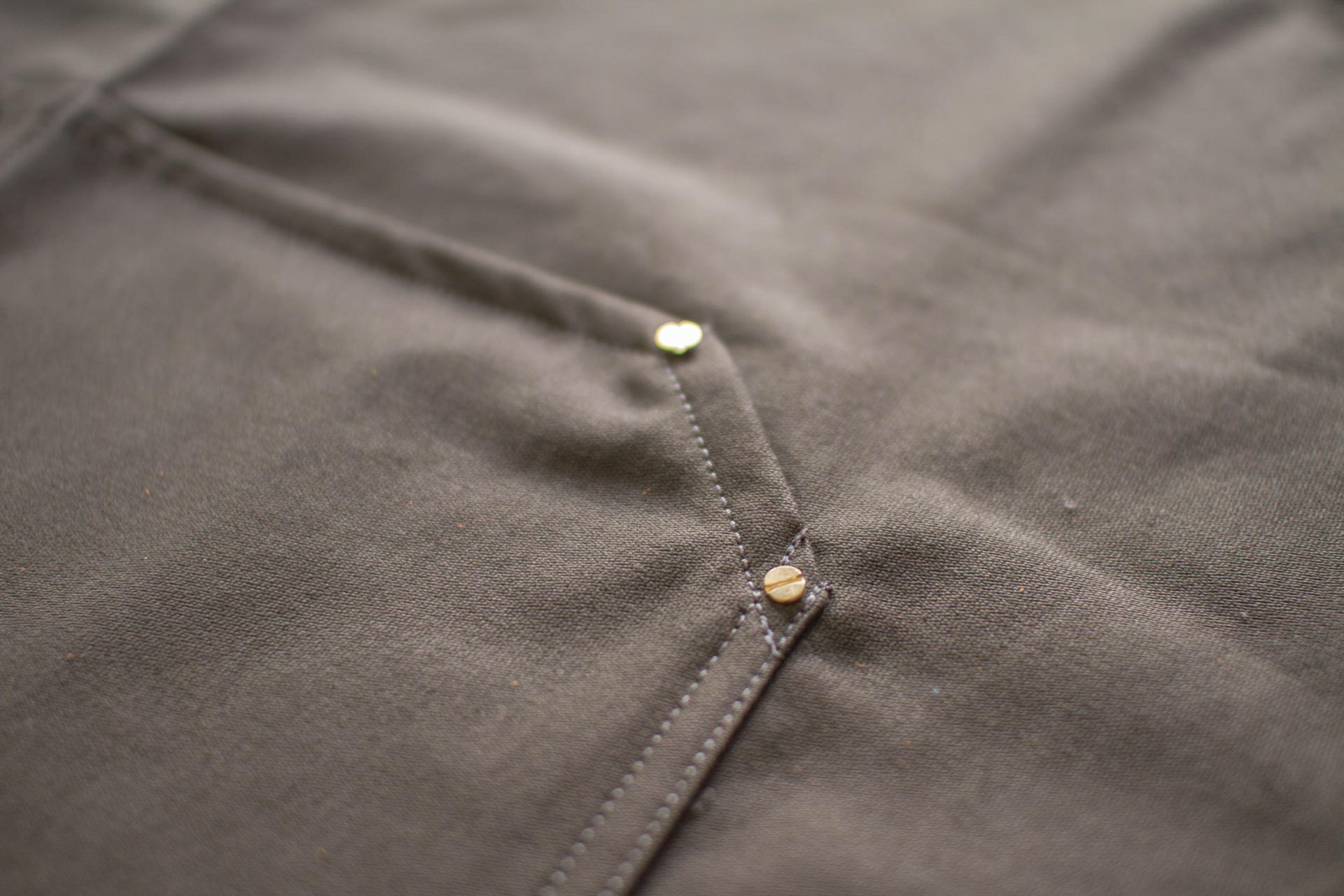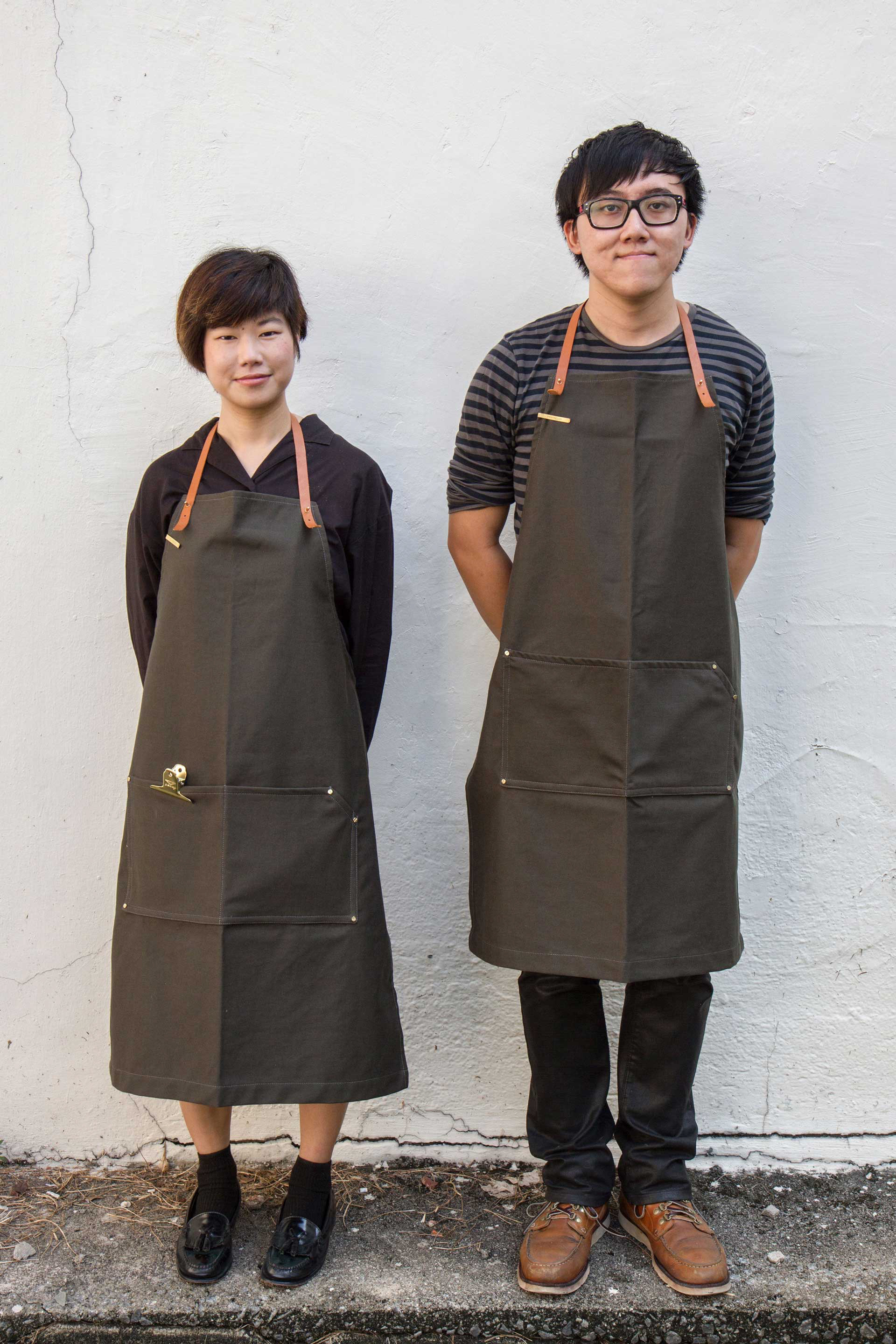 Brass Name Tags
Brass name tags were made using letter punch.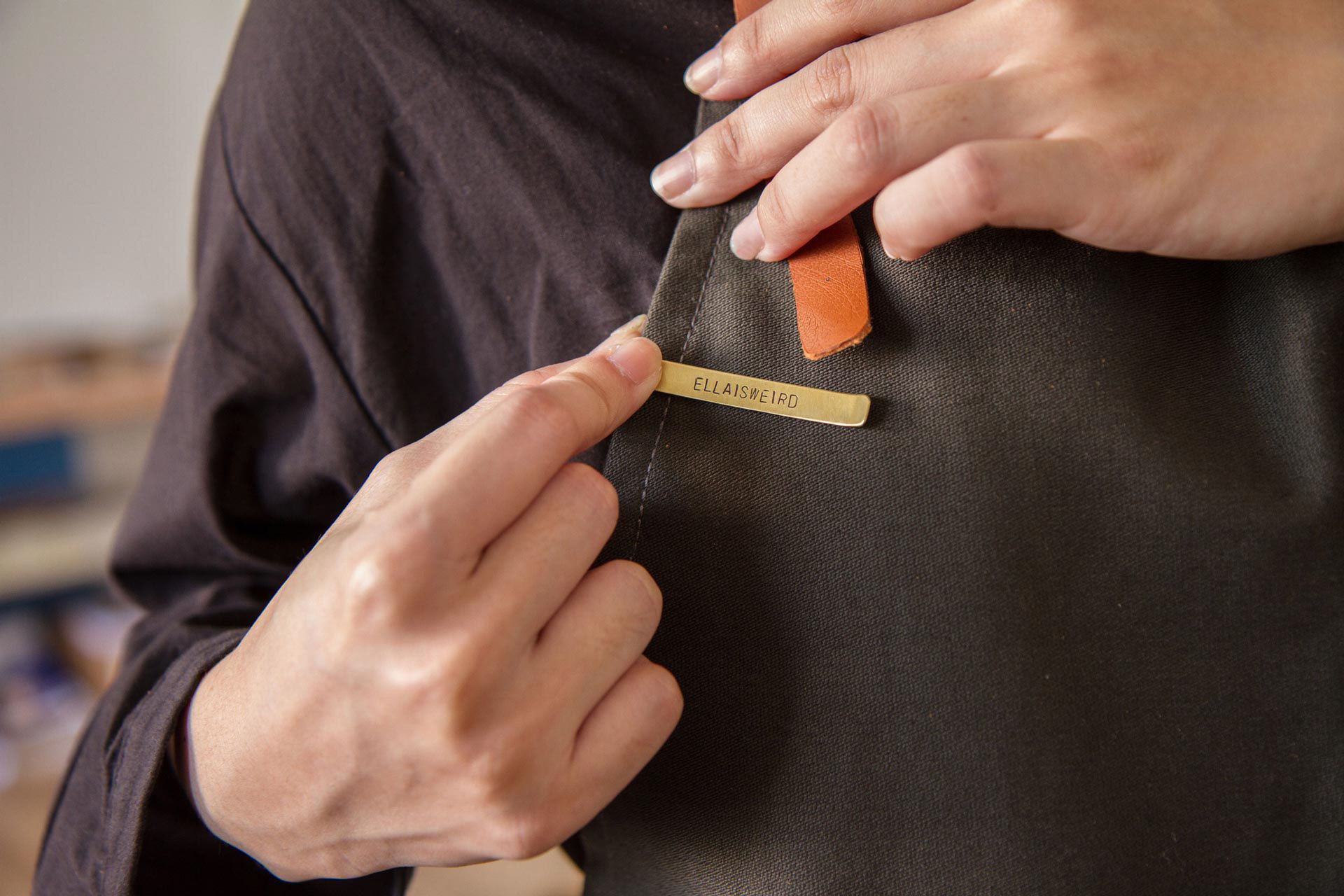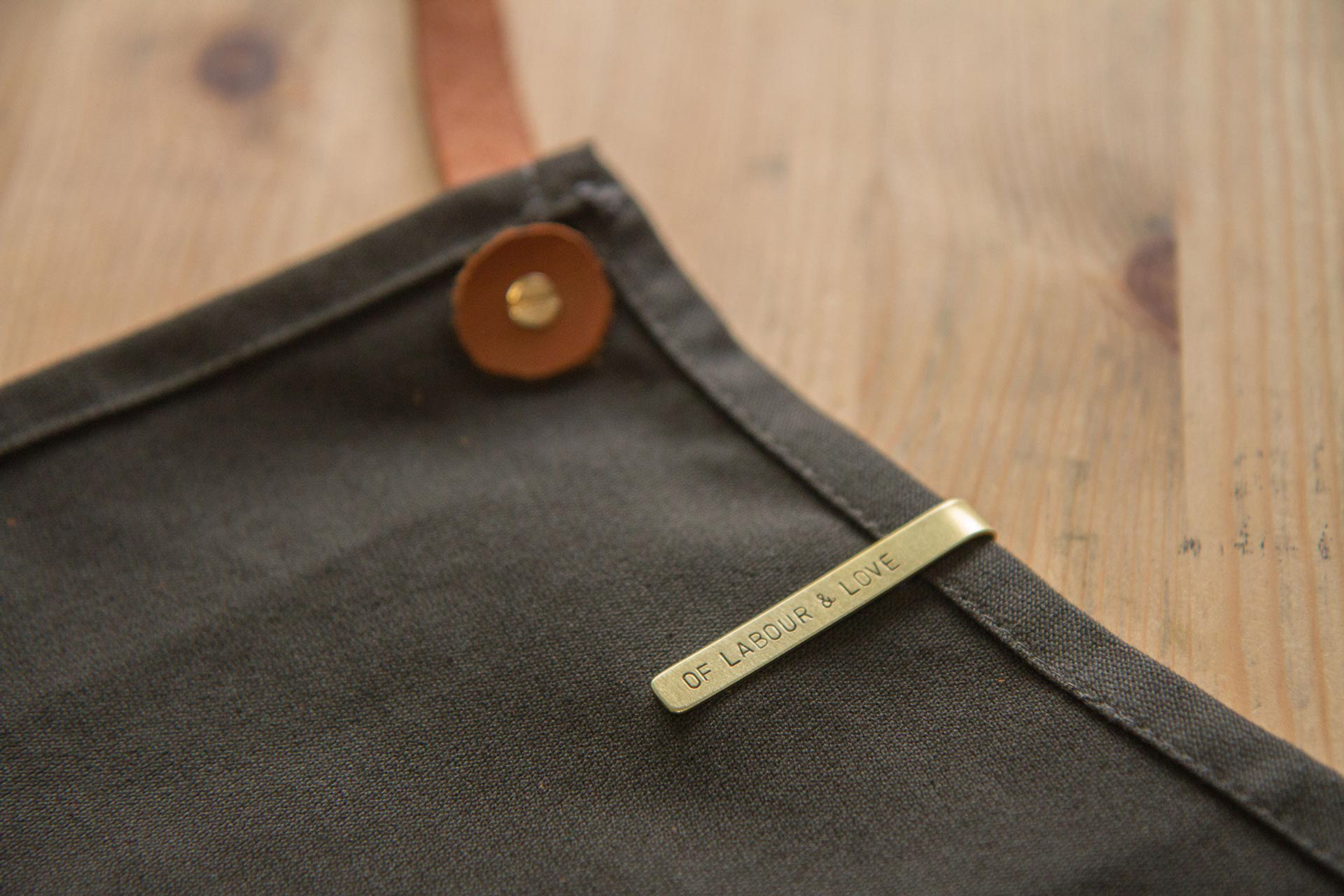 Digital Illustrations
Illustrations on the design process and various online applications.